After leaving an astronaut behind on Mars who was presumed dead by a fierce storm, NASA and his crew mates work around the clock to get a rescue plan into action. However, Mark Watney has been left behind with very few resources, so he must use his knowledge and logical thinking to survive until the rescue.
The Martian was a great movie that kept viewers in suspense all the way through. So if you're looking for more movies that are similar to the Martian then simply check out the list below.
Interstellar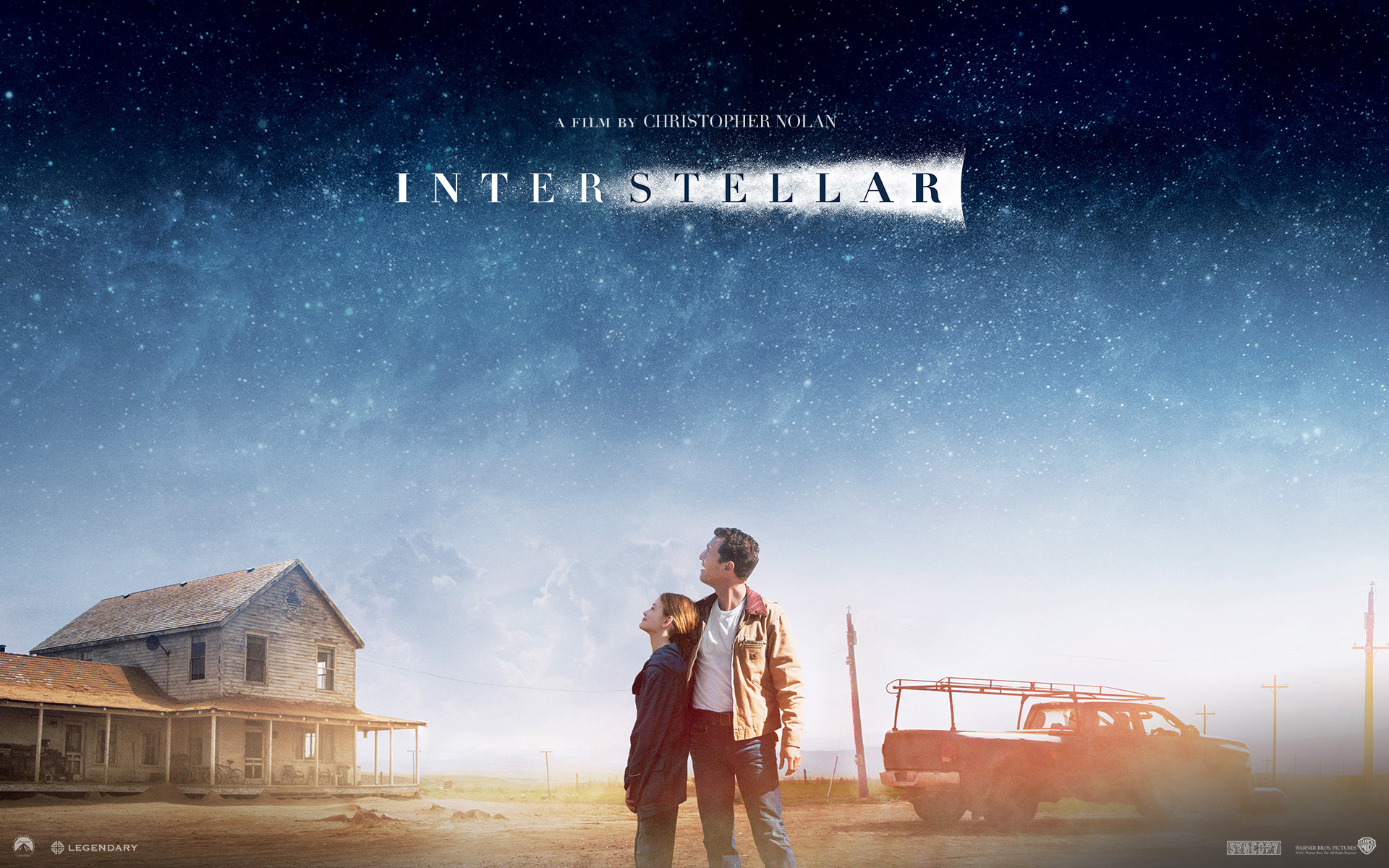 When the Earth is plagued by disasters such as droughts, famine and sand storms there is only one thing to do. Move. After realizing Earth is not sustainable any more for the human race to live on as there is extreme weather causing damage to crops and other food sources, a crew of scientists must explore space in hopes of another planet for the human race to inhabit. But time is running out, and the survival of the human race is in their hands.
Director: Christopher Nolan
Writers: Jonathan Nolan, Christopher Nolan
Stars: Matthew McConaughey, Anne Hathaway, Jessica Chastain, Michael Caine
Gravity
A new medical engineer takes flight in a space shuttle for the first time and a veteran astronaut is taking his last flight before retiring, so the operations on board the shuttle should be the same as any other day. However after a routine spacewalk goes disastrously wrong, the two are sent adrift in space. With the medical engineers oxygen cord being severed in the accident, the astronaut must find her if she has a chance of survival as they are both separated in the space accident. He must find her then try to find a way home.
Director: Alfonso Cuarón
Writers: Alfonso Cuarón, Jonás Cuarón
Stars: Sandra Bullock, George Clooney, Ed Harris
Apollo 13
This film is based off of the Apollo 13 space mission in 1970. It follows the true story of the mission, so if you know the story then you will know what will happen in the movie. This is a great movie showcasing the story in a movie format and is perfect for satisfying your space needs.
Director: Ron Howard
Writers: William Broyles Jr., Al Reinert
Stars: Tom Hanks, Bill Paxton, Kevin Bacon
John Carter
So this isn't technically a space movie, but it is based on another planet (which is meant to be Mars). John Carter was a captain in the army who fought in the civil war. After losing the war, he tries making a living for himself in America in 1868 by claiming gold. However, Indians attack so he runs and hides in a nearby cave. When in the cave, he finds drawings and gold but also a medallion. The medallion transports him to a new planet where he can suddenly do things he could never think of, although he is held captive by the race on the planet. He must work out where he is and how to get out of this mess.
Director: Andrew Stanton
Writers: Andrew Stanton, Mark Andrews, Michael Chabon
Stars: Taylor Kitsch, Lynn Collins, Willem Dafoe
Doom
This film is based on the popular video game Doom, which has been remade on next gen consoles, so usually films based on games are not the best but this is an exception. On a research facility on Mars, research has stopped and communication has mostly ceased. It becomes a quarantine zone. There's only one thing left to do, send in the rapid response tactical squad armed to the teeth to deal with the problems at the research station. However, can they stop the disaster that is unfolding?
Director: Andrzej Bartkowiak
Writers: Dave Callaham, Wesley Strick
Stars: Karl Urban, Rosamund Pike, Dwayne Johnson
Mars Needs Moms
So this is a kid's animated movie, which is perfect for families but maybe not for older viewers. Well it depends on your thoughts really. On Mars, female babies are raised by robots whilst male babies are dumped in a scrapheap under the command of supervisor. The martians have been researching earth and found Milo and his mom and sees how she raises him with love and discipline. The martians decide to come to earth and take his mom so she can't teach the robots how to raise the babies. Milo sees this and sneaks onto the ship to Mars to follow his mom. Will Milo be able to get his mom back from the aliens?
Director: Simon Wells
Writers: Simon Wells, Wendy Wells
Stars: Seth Green, Joan Cusack, Dan Fogler
Liked this? Then you may like
10 films like Mean Girls.