These 10 Christmas films will make you feel festive if you're just not feeling it this year. So sit back with a glass of eggnog and enjoy these 10 wonderful films.
The Nightmare Before Christmas
Jack Skellington is from Halloween Town, where his job is to scare people in the real world. However one day, he stumbles upon Christmas town and is enticed by the warm colours and everything going on. He feels like he has a new take on life. However not fully understanding the concept of Christmas, he plots to bring Christmas under control by kidnapping Santa Claus and taking the role for himself.
Director: Henry Selick
Writers: Tim Burton, Michael McDowell and Caroline Thompson
Starring: Danny Elfman, Chris Sarandon and Catherine O'Hara
Elf
After being accidentally left an the North Pole when he was younger, Buddy was raised in amongst the elves. However, now that Buddy is grown up he feels like he doesn't fit in so goes to New York in search of his real father.  Wearing his full elf uniform he wanders the streets in search of his father. Finally he finds his father, who is now a businessman, and gets a DNA test to prove that they are father son. Reluctantly his dad feels like he should try and form a bond with Buddy, however Buddy has the appearance of an adult, but a mind of a child. With this dangerous combination they wreak havoc on the streets of New York.
Director: Jon Favreau
Writer: David Berenbaum
Stars: Will Ferrell, James Caan, Bob Newhart
The Santa Clause
Divorced dad Scott had his son on Christmas Eve as he gained custody for that special day. However, not everything went to plan that night, as Scott accidentally kills a man in a Santa Suit. Immediately after this, he is transported to the North Pole where an elf explains that he must be the new Santa for next Christmas, so he has to be ready. Feeling as if he was dreaming all of it, he dismisses the "dream". Although, when he gains weight and starts growing a white beard for no reason, he starts to believe it to be true.
Director: John Pasquin
Writers: Leo Benvenuti, Steve Rudnick
Stars: Tim Allen, Judge Reinhold, Wendy Crewson
National Lampoon's Christmas Vacation
Clark Griswold knows what he wants, and this Christmas he wants it to be the perfect Christmas. So after harassing his family to make sure everything is how it should be like decorations, it seems like he has everything under control. However, as with the Griswolds nothing is ever simple and things go wrong rapidly. After unexpected guests and no bonus pay, what is next for the Griswolds and their "perfect" Christmas.
Director: Jeremiah S. Chechik
Writer: John Hughes
Stars: Chevy Chase, Beverly D'Angelo, Juliette Lewis
Miracle on 34th Street
An old man called Kris Kringle fills in for a drunk Santa in the annual thanksgiving parade. Proving to be popular with the locals, he becomes a regular feature in the chain's main store in midtown Manhattan. However one day, he suprises people by claiming that he really is Santa Claus. This leads to a court case to determine his mental state and most importantly his legitimacy.
Director: George Seaton
Writers: George Seaton, Valentine Davies
Stars: Edmund Gwenn, Maureen O'Hara, John Payne
Bad Santa
In this unusual Christmas film, two guys get together every year at Christmas to pull off the best con of their criminal career. They dress up as Santa and an elf and rob shopping outlets on Christmas eve. However this year, Willie is depressed and an alcoholic so he is not as good as he once was and grabs the attention of security. Although befriending a troubled kid, shows him that there is still some good in him and he can turn things around. But first they are going to have to run from mall security before he can change his life.
Director: Terry Zwigoff
Writers: Glenn Ficarra, John Requa
Stars: Billy Bob Thornton, Bernie Mac, Lauren Graham
Home Alone
Kevin McAllister is a spoilt kid. The night before a family holiday, he is naughty and gets sent to the Attic to sleep by his  mother. Like the 8 year old kid he is, he wishes to have no family as he is angry at them. The next morning Kevin's parents accidentally leave for the airport without him and start their holiday on their own. Waking up, Kevin thinks his wish has come true, but things suddenly turn bad when two criminals try to rob his home when his family isn't there. All alone, he has to defend his home from the criminals and try to deter them away.
Director: Chris Columbus
Writer: John Hughes
Stars: Macaulay Culkin, Joe Pesci, Daniel Stern
Jingle All The Way
Howard Langston spends a lot of time away from family because he is at work. So to make things up to his wife and son he promises to get him the best toy of the season Turbo Man. However its Christmas Eve, and all the stores have nearly sold out and hundreds of fathers are trying to get the hottest gift of Christmas for their son as well. As he goes all across town trying to find this gift, he finds that he has his moral beliefs tested and starts to understand the true meaning of Christmas.
Director: Brian Levant
Writer: Randy Kornfield
Stars: Arnold Schwarzenegger, Sinbad, Phil Hartman
Love Actually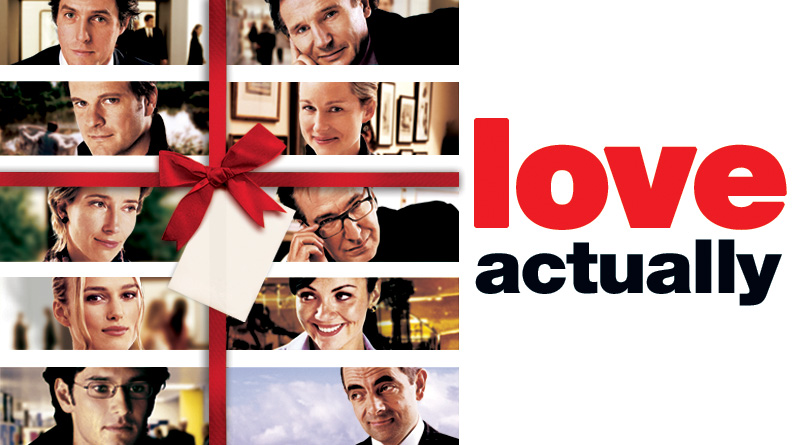 This film follows nine different stories, that are all somehow linked together even though all the people are separate. Its December and before Christmas so everything is hectic. However for 8 couples they are all linked by love. Exploring what love means, this film touches on all aspects and all viewpoints.
Director: Richard Curtis
Writer: Richard Curtis
Stars: Hugh Grant, Martine McCutcheon, Liam Neeson
A Christmas Carol
Everyone in London is looking forward to the arrival of Christmas, but not Ebenezer Scrooge he thinks it is all rubbish and mocks his close friends and family for their views. However, three ghosts come to visit him and change the way he looks at things by taking him on a trip through his past, present and future. Will he become festive?
Director: Robert Zemeckis
Writers: Charles Dickens, Robert Zemeckis
Stars: Jim Carrey, Gary Oldman, Colin Firth
If you liked these, you might like to know what the
top 10 tablets of 2015
are so you can watch films on the go!