Magic Mike
Mike is a normal guy during the day, working any jobs which he can to get money so that he can afford to eat and pay rent. However at night is when it all changes. He's the headline act in an all-male revue. When Mike sees potential in a 19 year old, who he nicknames the kid, he takes the teen under his wing and teaches him all of the tricks and tips of being a male stripper. Although, Mike soon learns that being a stripper has a negative effect when it threatens his relationship with the "kid"'s sister.
Director: Steven Soderbergh
Writer: Reid Carolin
Stars: Channing Tatum, Alex Pettyfer, Olivia Munn
Rock of Ages
After getting off a bus from the Midwest, hopeful singer to be Sherrie instantly finds herself in a bad situation. However, rescue is on hand in the form of Drew, a bar-back from the club the Bourbon Room. The two hit it off, and start chasing their dreams together whilst a rock god is trying to tear them apart.
Director: Adam Shankman
Writers: Justin Theroux, Chris D'Arienzo, Allan Loeb
Stars: Julianne Hough, Diego Boneta, Tom Cruise
School Of Rock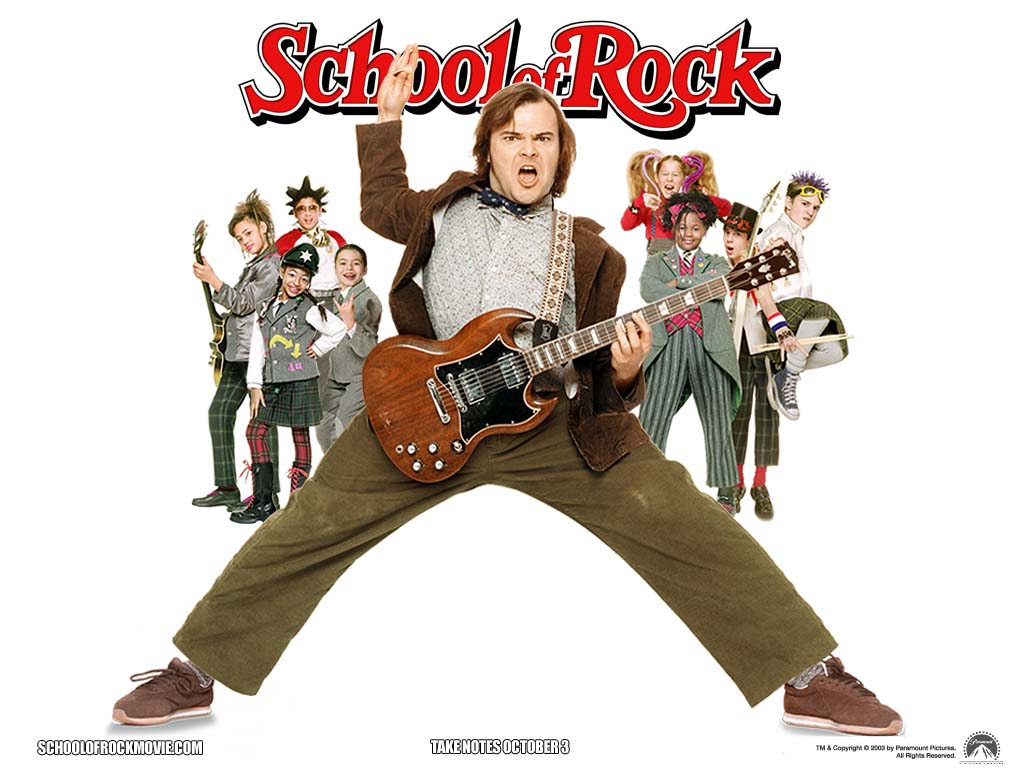 Guitarist Dewey Finn gets thrown out of his band and ends up without a job. So to make some money, he poses as a substitute music teacher at a private elementary school. In lessons, he blasts out all of his favourite rock songs from his rock gods, much to the annoyance of the principal. However, when Dewey learns of a Battle of the Bands concert, all he has on his mind is redemption.
Director: Richard Linklater
Writer: Mike White
Stars: Jack Black, Mike White, Joan Cusack
Coyote Ugly
21 year old Violet Sanford heads to New York to pursue her dream of becoming a singer. However, after getting a job at Coyote Ugly in the meantime, she gets a reputation for just working there as a barmaid. That's because at Coyote Ugly they tease their male customers, which makes it the perfect place for the shadiest of guys.
Director: David McNally
Writer: Gina Wendkos
Stars: Piper Perabo, Adam Garcia, John Goodman
Mamma Mia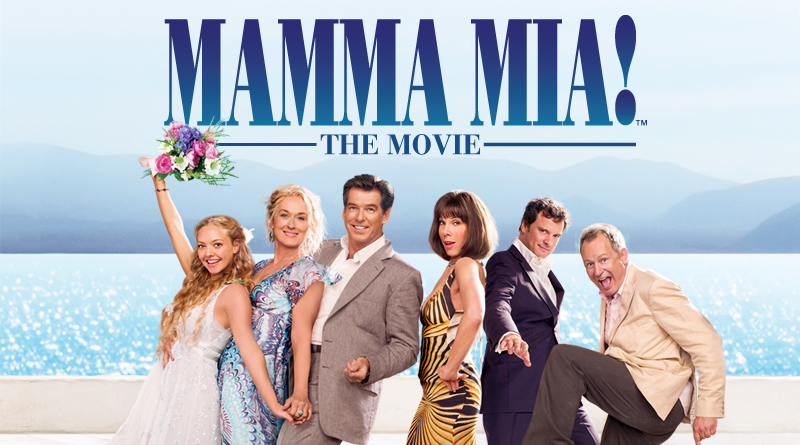 Donna is the mother of a bride to be. She runs a hotel in the Greek islands and is currently preparing for her daughter's wedding with two old friends. However Sophie (the bride), invites three men from her mothers past without anyone knowing in the hope of meeting her real father. This is important to her, as she wants him to walk her down the aisle.
Director: Phyllida Lloyd
Writers: Catherine Johnson
Stars: Meryl Streep, Pierce Brosnan, Amanda Seyfried
Grease
This film is one of the most successful musical films of all time. This film is set in the 1950's and follows American high school students going about their daily lives and most notably their relationships. The main characters of this film is Sandy and Danny who fell in love over summer. Although, they now go to the same high school they hope to keep their romance alive, however friendship groups make that hard to maintain.
Director: Randal Kleiser
Writers: Jim Jacobs, Warren Casey
Stars: John Travolta, Olivia Newton-John, Stockard Channing
High School Musical
Troy, the best athlete at a small-town high school, falls in love with Gabriella, who is an academic star. When they return to school, they both audition for the high school musical as they love singing. However, pressure is put on their relationship when Sharpay tries to squander their performance due to her jealousy. Also with commitments to the basketball team for Troy and an academic decathlon for Gabriella it becomes harder and harder for them to practice for the musical and maintain a healthy relationship.
Director: Kenny Ortega
Writer: Peter Barsocchini
Stars: Zac Efron, Vanessa Hudgens, Ashley Tisdale
Hairspray
Teen Tracy Turnblad loves dancing and in 1960's Baltimore, she auditions to be on "The Corny Collins Show" and wins the competition. Overnight, she turns into a celebrity and becomes a trendsetter on everything fashion, dance and fun. Perhaps she will make it to the top, and topple Corny's reigning dance queen. Who knows?
Director: Adam Shankman
Writers: Leslie Dixon, John Waters, Mark O'Donnell, Thomas Meehan
Stars: John Travolta, Queen Latifah, Nikki Blonsky
BandSlam
Naturally gifted Charlotte sets up a rock band that is starting to become quite successful. The band decide to hire will to manage her band, so that they can get gigs and get advice from him. The most important piece of advice, is how to win in the upcoming battle of the bands against her ex-boyfriend. Whilst her band is improving their chances for success, Will and Sam hit it off.
Director: Todd Graff
Writers: Josh A. Cagan, Todd Graff
Stars: Aly Michalka, Vanessa Hudgens, Gaelan Connell
Scott Pilgrim vs The World
Scott is a bass-guitarist for a garage rock band and getting a girlfriend for him is no problem. However when he sees Ramona, he tries to win her heart but a major problem appears. The problem is her ex-boyfriends, who Scott must deal with to win her heart. Is all this trouble worth it?
Director: Edgar Wright
Writers: Michael Bacall, Edgar Wright
Stars: Michael Cera, Mary Elizabeth Winstead, Kieran Culkin
But if you want some more comedic films, then check out
this article.