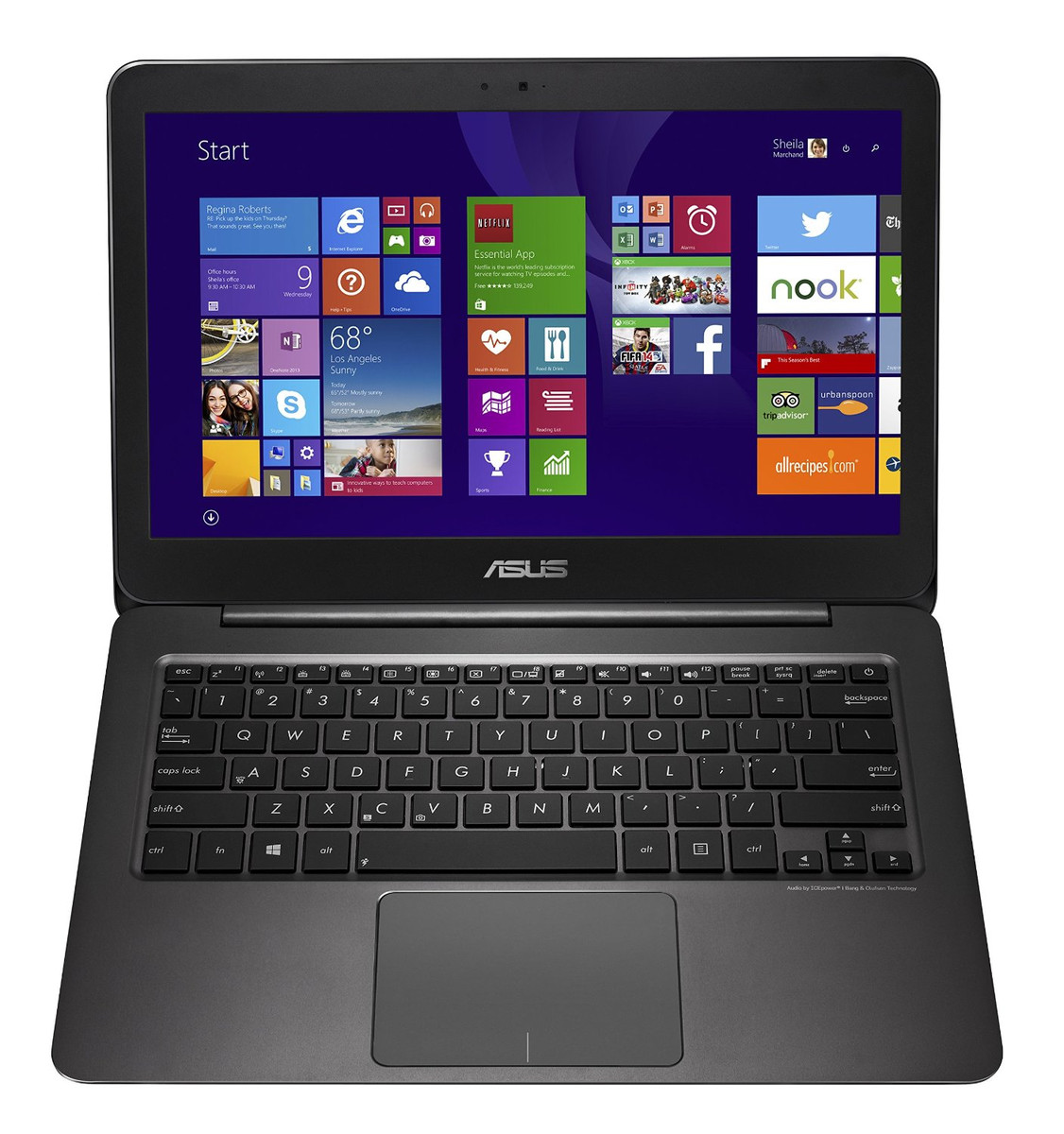 At 1.3cm high, the Asus Zenbook is a very thin laptop. However, it still has 8GB of ram and a 256GB SSD hard drive within that space. The only downfall to this laptop is its potential loss of power. Having only a Core M-5Y10 Processor which is clocked at 800 MHz, with a turbo boost of 2 GHz, it lacks the power for the CPU. This doesn't make sense as to why they have put in such a small processor with a large amount of ram as it will never use that entire amount of ram as it will struggle to load programs. But for a student laptop, it is a decent processor as generally its uses won't be that intensive. However, if you want to use it more intensively, then buy a laptop with better performance at the cost of a thicker laptop. Overall great for student activities, but a bit pricey for what it is.
If you want good performance but still a relatively light and small laptop, then this is the one for you. With a 2.7 GHz processor, that can be turbo boosted to 3.1 GHz, 8GB ram and a 128GB SSD this laptop packs a serious punch for students. With this power, any task you throw at it will be handled quickly and with ease. It also ships with free copies of Pages, Numbers, Keynote, iMovie, Photos, and GarageBand so you have all the tools you need at your disposal.
There are different versions of these laptops, but for the best one you get:


2.16 GHz Processor


4GB Ram


320GB HDD


So it is not the best specs in the world, but they are decent for the price. At £250 ($385) new, this laptop is good for the price. One of the advantages is its two modes. It can either be used like a laptop, or it can go into stand mode which turns it into a tablet like device. However, it has been reported that the touchscreen has issues which are caused by the drivers. That isn't so much of a problem if you update your drivers though, as it seems to be an old driver which causes the problem. Also another problem is battery life, as the average is 4 hours so don't be expecting a long battery life when using it. So if you're looking for a cheap laptop, but has a reasonable amount of power then this is the laptop for you. (You can often get it cheaper buying it refurbished or used on Amazon).
The Microsoft Surface 3 isn't strictly a laptop, it is more of a tablet hence why its HDD size is only 64GB (256GB SSD on the Pro 3). With a 1.6 GHz processor and 4GB of ram, it is a powerful tablet that will serve all of you needs as a student. It is quite pricey, but it is compact and ideal for taking notes and writing essays due to its convenience. The Microsoft Surface 3 should have plenty of power for most peoples needs, but if you feel like you want more power the Microsoft Surface Pro 3 has an i7 processor which will handle anything you throw at it.
This laptop comes in many variations, the cheapest and least powerful still features 4GB of ram, i5 Processor at 2.2Ghz that can be turbo boosted to 2.7Ghz and a 128GB solid state drive. This is by no means a bad laptop compared to its other versions, in fact the cheaper version is all that a student and most other people need. It has loads of power for the average user. Also with a claimed battery life of 15 hours, you don't have to worry about finding a plug socket when you are out and about. Overall, this laptop suits most students needs and will be the ideal laptop.
This laptop is a great choice, if you want power on the move. Featuring 8GB ram, i5 Processor at 2.2GHz and 1Tb HDD it has everything you should need. Especially with a 1Tb HDD as that can hold 5000 Million word documents if each document was around 200 kilobytes, so no storage issues there. (Also it has a separate graphics card so this laptop is ideal for watching videos as it doesn't put a huge load on the CPU). This laptop is a bit heavy at 2.3kg and bulky at 6.8cm high, but for the price the specifications for the laptop is good.
So the features on this laptop sound disappointing with only a 1.4GHz processor, 4GB ram and a 128GB SSD but the processor can be clocked to 2.7GHz if you so wish. But the performance is not that bad due to the SSD. As the use a solid state drive, it loads programs and files much more quicker than a hard drive disk does so this laptop doesn't need to have a big processor. Also this laptop is ultra thin, has good battery life and is light weighing in at only 1.4kg. No wonder why it has been the laptop of choice for many students.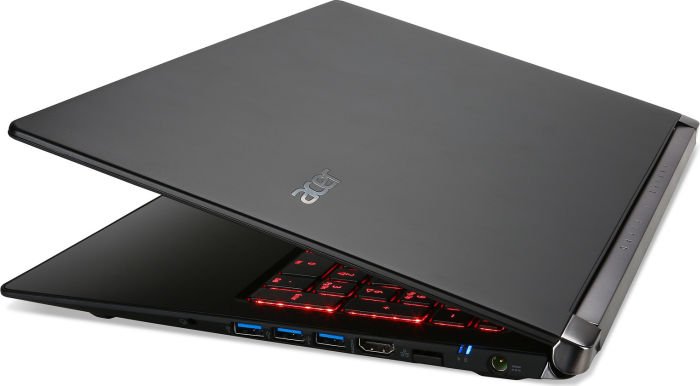 This is probably the heaviest and biggest laptop on the list as it has a 17" display! That is huge compared to other laptops on this list. So for that reason this is not the most convenient laptop to be taking around with you, but it has good features such as; i5 processor at 2.9GHz, 8GB ram, 60GB SSD, 1Tb HDD and a Nvidia GeForce GTX 960M. This basically means this is one powerful laptop! It can handle anything a student throws at it such as streaming HD video whilst performing other tasks. If you have the money, then this is probably the best option to go with if you don't mind it size or weight.
As it is the cheapest option on here at (£160 - £200), these don't have great specifications but they are okay. 2.16GHz processor, 2GB ram and 32GB internal storage is all that it has got but it is ideal for a student. This is because it will run word editing programs well and be good at general web browsing. I wouldn't try streaming HD video with it and performing other tasks as it probably won't be able to handle it. But for general student activities it is a good little laptop.
This laptop is the only one on the list that is running a chrome operating system. This means that it is mainly cloud based, which means that performance can generally rely on Wi-Fi speed. This is a big factor if you was to use it on the go. However, this laptop comes in two versions one with a 1.5GHz processor and one with a 2GHz processor, 4GB ram and a 32GB SSD. The 1.5GHz processor has been reported to be fast enough for the laptop as it is running Chrome OS which is a light operating system compared to windows. So this laptop could be good if you have a decent enough Wi-Fi connection for its uses. Although you can still take notes and write essays on it without needing to connect to internet so generally it is not a major factor.