Here is a list of the 10 best tablets you can buy in 2015. With various price ranges and features available, there is a tablet for everyone in this list. These are in no particular order as well. As always, you can check out reviews for these tablets on
Amazon
.
This tablet is expensive, but it has some awesome specifications. With a 2K display, Qualcomm Snapdragon 810 2Ghz processor, 3Gb Ram, expandable storage, 8 megapixel back camera and 5 megapixel front camera, who could argue that this tablet isn't powerful? Also all of these features would make you think that it is heavy and fat, but at 392 grams and 6.1mm thickness, it is anything but thick or heavy. What I also like, is that you can have a keyboard for it so if you need to work on the go, it couldn't be easier as the tablet comes pre installed with all of the microsoft word programs for you to use. This tablet is better than the iPad Air 2 and the Samsung Galaxy Tab S, that is quite some feat to achieve.
Replacing the Nexus 7 and the Nexus 10, this tablet is much more powerful than before. With a 2.3Ghz dual core processor, 2Gb of ram, 8 megapixel back camera and 1.6 megapixel front camera, it is a worthy replacement. With all of the power of the latest tablets on the market, this one is a rival to tablets in the same price range as it is more powerful. The two things that lets this tablet down, is the 1.6 megapixel front camera (so if you like taking selfies then this won't be a great camera to use) and the 4:3 screen ratio as when you watch movies or videos, you get two black bars at the top and bottom of your screen which can be annoying.
I will start off, by saying that this tablet is only good if you want to play games and maybe watch videos. If you want to do anything else, then it may not be the best one for you as it is designed for gaming primarily. Its 2.2Ghz processor and 2Gb of ram is enough to handle any game put onto it, and what is great about this tablet is that you can buy a controller for it to play the games with. Now this is also a drawback as you have to buy the controller separately and it is quite chunky compared to other controllers. But if you enjoy gaming on your tablet, this is the one for you as it is designed very well for gaming.
When you think Kindle, you may think e-reader but this is a great tablet from their range. With a 2.2Ghz quad core processor and 2Gb of ram, it has the same and maybe even better specs than other tablets in its price range, but it is often overlooked. It can perform any task that you would usually use your tablet for such as video browsing or internet browsing just as well as any other device out there. Also with a 323 pixel density screen, it is quite beautiful to look at. Finally, it has a mayday feature which connects you to live tech support so you can get any problem fixed quickly. The only downside is that it uses Amazon's own app store which isn't as big as the Play store, but it does have quite a few apps on. I don't know why it is overlooked as much as it is, as it is a great tablet but doesn't receive that credit.
A quad core 2.3 Ghz processor and 3Gb of ram is exceptional in a tablet, and with this in the Samsung Galaxy Tab S 8.4 you can feel the power at your fingertips. Also, with an AMOLED display the screen is so beautiful, you will want to keep looking at it. This is the main rival to the iPad as it has a range of features like what the iPad does including fingerprint scanning, but at a cheaper price than the iPad by a long shot. If I was to pick between the iPad Air 2 and this tablet, I would pick this tablet (in the 10.5 inch screen though).
With a quad core 1.9Ghz processor and 3Gb ram, the processing power seems to have gone down by Samsung as this should be an update to the Samsung Galaxy Tab S 8.4 and 10.5. The only thing that this tablet has going for it is its AMOLED display and its 5.1 mm thickness, but even then Samsung jas given this tablet a 4:3 aspect ratio which makes video watching terrible as two black bars appear at the top and bottom of your screen. So if you want the thinnest tablet out there, then go for this. But the Samsung Galaxy Tab S is still slightly better.
This is a great tablet if you're on a budget. It only has a quad core 1.83Ghz processor, but it has 2Gb of ram which is always good news, so it may be a bit slow processing some functions, but not slow enough that you'll notice a long hang time. It also has a 5 megapixel rear camera and you can expand its storage to 64Gb with SD cards. It says that it comes with Android 4.4 Kitkat, but you can update it to Android 5.0 Lollipop so you still get the latest firmware with it. It may not have some of the other features or the increased power of high range tablets, but for £140 ($270 and even less if you get a refurbished one, I saw one for $125 including shipping!) it is a good buy.
With a 2.3Ghz quad core processor and 3Gb of ram, Samsung knows how to build a powerful tablet. Including an 8 megapixel rear camera, this tablet has performance and features that are perfect for anybody. Furthermore, with a 12.2 inch screen, you can clearly see what is being displayed and thanks to the use of the S pen, you can use that to navigate around your device or even draw a picture if you're a digital artist. Although, with all these features comes a big price tag and a heavy tablet to hold.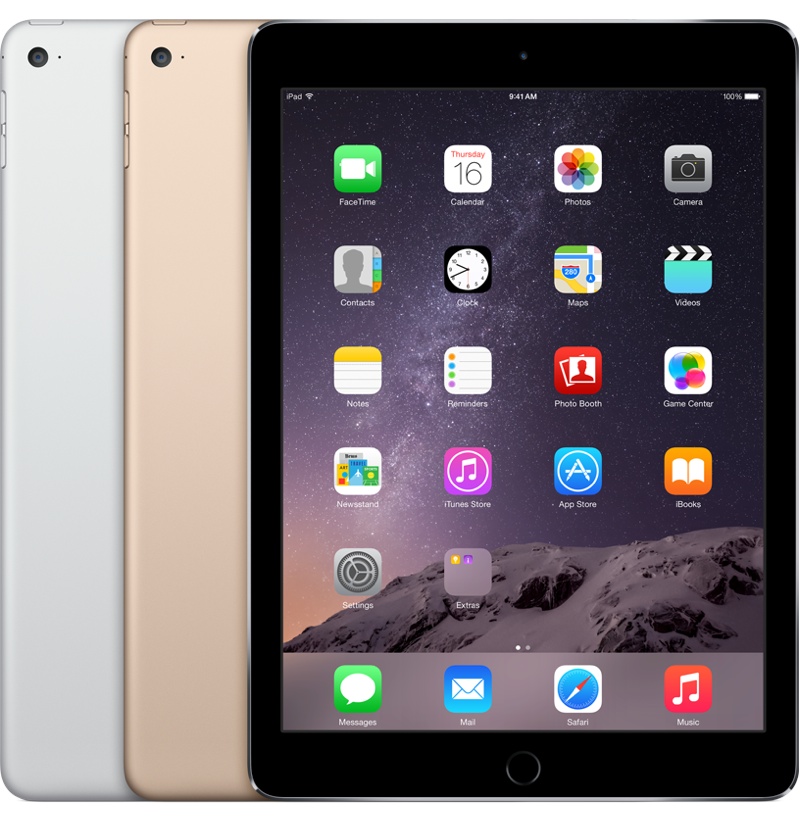 At 437 grams and 6.1mm in thickness, this is a light and thin tablet that looks sexy and feels sexy to hold. What's amazing is that it has a 2K display and they have 2Gb ram and a 1.5Ghz processor all in that 6.1 mm space. So it may not have the most powerful processor in its price range, but the performance is still great and responsive. One handy feature is fingerprint recognition, so you can keep unwanted people out of your device.
With only a 1.3Ghz quad core processor and 2Gb of ram, this tablet has the least processing power of all of these, but you can turbo the processor to 1.86Ghz so it is not out for the count quite yet. Included with this tablet is 64Gb storage and it runs windows 8.1. So this tablet would be ideal for work as you could get a keyboard for it and start typing away. For video watching, I'm not sure how it will be, but I think it would be alright but maybe a bit fiddly. Also you only get the windows app store then, which is not as big as the Play store or the Apple App Store.
10 Best Beginner DSLR cameras here!